Complete training in cleaning and disinfection of the food industry
Working in the food industry requires in-depth knowledge of cleaning and disinfection techniques. This comprehensive training allows you to acquire the essential skills to guarantee hygiene and safety in factories and other agri-food environments. Whether you want to become an industrial cleaner or are a business looking to upskill your team, this training offers comprehensive coverage of all aspects of cleaning in the food industry.
Get a quote today.
Complete the following form to submit your request. A member of our team will contact you to present the prices of our services.
Understanding the role of the cleaner in the food industry
The cleaner in the food industry is a key player in guaranteeing the sanitary quality of products. Its main mission is to ensure the cleaning and disinfection of equipment and premises, in order to minimize the risks of microbial contamination.
The use of specific tools, such as a high pressure cleaner or low pressure washing station, is often necessary. These devices make it possible to optimize cleaning efficiency by eliminating food residues, while preserving the integrity of the machines.
He is also responsible for implementing the cleaning plans defined by the company, which specify the procedures to follow, the products to use and the areas to clean.
In addition to these operational tasks, the cleaner must also understand and respect the strict hygiene standards imposed by food sector regulations. He must therefore be trained in good hygiene practices and the principles of HACCP (Hazard Analysis Critical Control Point).
Finally, the cleaner may be required to use personal protective equipment (PPE) to ensure their safety when using potentially dangerous cleaning products.
Frequently asked questions about food factory cleaning
What are the key steps to becoming an industrial cleaner?
To become an industrial cleaner, several steps are generally required:
Initial training: Several training programs offer an introduction to industrial cleaning. These training courses cover topics such as the use of specialized cleaning products, compliance with hygiene standards and the handling of specific equipment.
Professional certification: A Professional Qualification Certificate (CQP) for a qualified worker in industrial cleaning can be obtained. This certificate, recognized by the sector's collective agreement, is a major asset for employers.
Field Experience: After theoretical training, practical experience is often necessary. It can be acquired by working directly in a factory or a company specializing in industrial cleaning.
Continuing education: As the industrial cleaning sector is constantly evolving, it is essential to stay up to date on new techniques and regulations. Continuing training allows professionals to improve and acquire new skills.
These steps may vary depending on country and local regulations.
How does Cleaning In Place (CIP) work?
Cleaning In Place (CIP) is a method of automated cleaning and disinfection of production facilities, without the need to dismantle or move the installation. This process is launched automatically after each production cycle, thus allowing continuous and regular cleaning of the installations.
The NEP stages generally proceed as follows:
Pre-rinse with water to remove coarse dirt
Cleaning with a detergent solution to dissolve residue
Intermediate rinse with water to remove detergent
Disinfection to eliminate microorganisms
Final rinse with water to remove disinfectant
These steps may vary depending on the specifics of each installation and the type of residue to be eliminated. Quality checks are carried out regularly to ensure the effectiveness of the CIP process.
Many food manufacturers use CIPs with little automation, relying on a purely time-based method and manual verification. Specific training on NEP makes it possible to optimize this process by automating the steps and ensuring more rigorous quality control.
What are the specific cleaning techniques in food factories?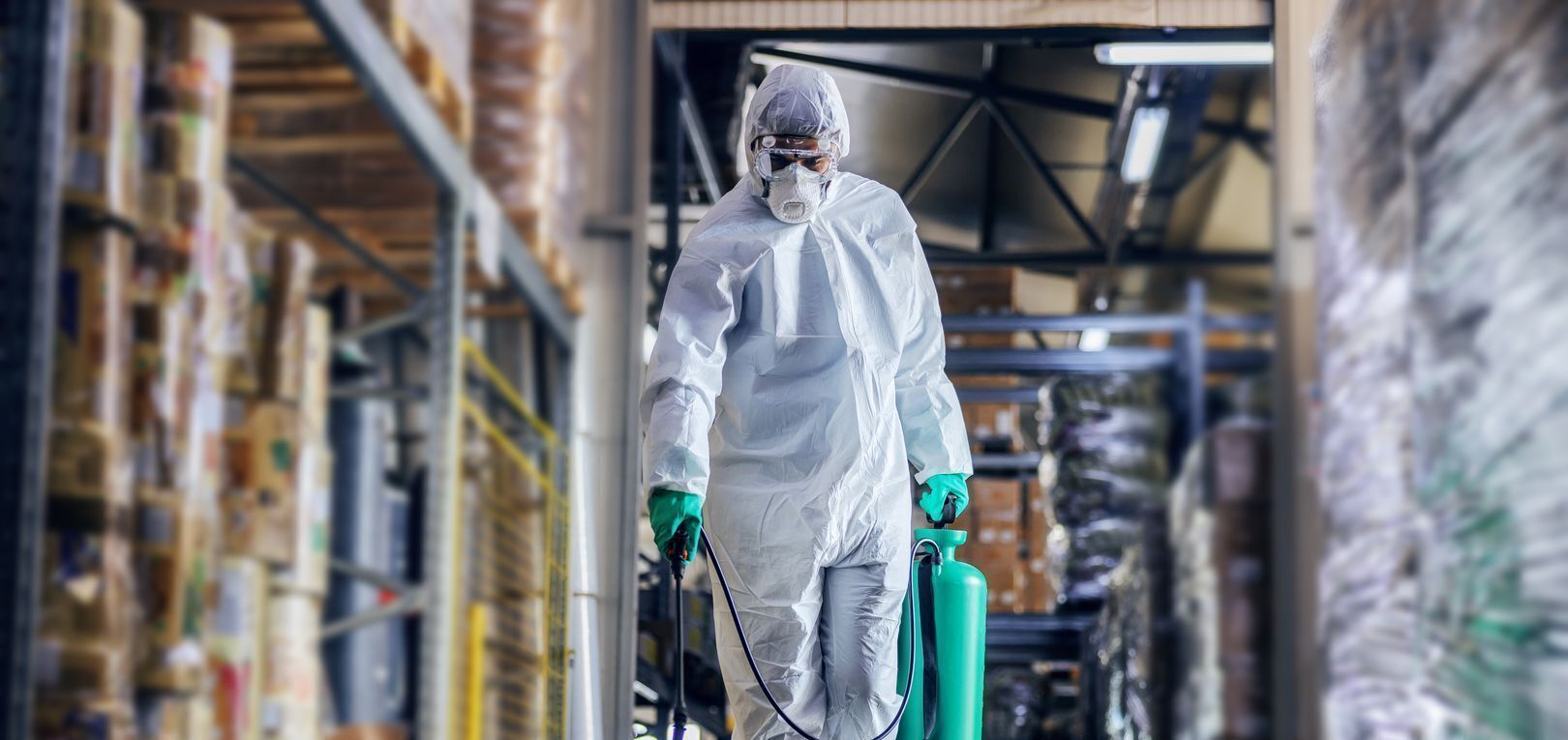 The food industry uses specific cleaning techniques to ensure the health safety of products. Among them, we find:
The use of foam cannons : These devices allow a cleaning foam to be applied to the surfaces to be treated, offering better adhesion than traditional liquid products.
High pressure cleaning : This method involves projecting water or a cleaning solution at high pressure to remove encrusted residue.
Cryogenic cleaning : This ecological, safe and effective technique uses a projection of carbon dioxide to effectively clean surfaces.
Compliance with specific regulations : The food industry is subject to strict hygiene standards, such as HACCP, BRC Food, IFS Food, FSSC 22000, and other FASFC regulations.
These techniques require specific training to be implemented correctly and safely.
How important is continuing education?
Continuing training is crucial in the field of industrial cleaning. It allows professionals to keep up to date with constant developments in cleaning techniques, regulations and health and safety requirements.
Effective continuing education should address the following [concepts]:
Cleaning action
Cleaning in a food environment
Contact disinfection
Hygiene matters
Set up
Cleaning operation
Safety at work
It must also enable professionals to improve their skills in:
Use of products according to specific needs
Reminder on the chemistry of cleaning products
Use of foam systems for effective cleaning
Implementation of an effective interview procedure.
This continuing training is essential to maintain a high level of performance and safety in industrial cleaning.